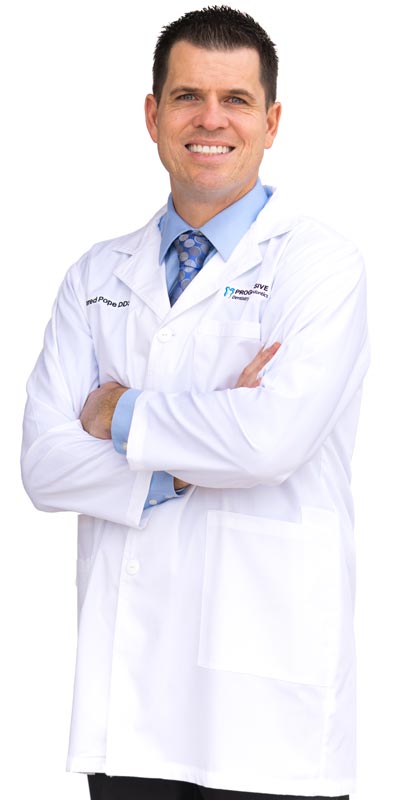 It is always easier to talk to someone when you know and trust them. I'd like to tell you a little bit more about myself so we can start out our relationship better. I'm hoping that by having a trusting relationship, you will feel open and be able to share your concerns with me, so that I will be able to take better care of your teeth.
Personal
I grew up in Sandy, Utah. My father and grandfather are dentist and my mother is a  dental hygienist so I've spent lots of time at the dentist's office! Their examples have definitely played a big part in my becoming a dentist. I live in Chandler with my wonderful wife Lynda, and our two daughters, Eden who is 17, and Maiya who is 14. I love to spend time with my family. We enjoy the outdoors. We are avid hikers, mountain bikers, and skiers. You can often find us out on the sand dunes, or hiking the Grand Canyon.
Education
After completing a successful service mission in Berlin Germany for the LDS church, I attended the University of Utah and Salt Lake Community College, where I pursued a degree in Biology and a minor in German. I then attended Marquette University where I received my Doctorate of Dental Surgery in 2002. While in dental school, I excelled quickly and was able to graduate early and attend many additional classes taught by experts in the field of advanced orthodontics and TMD (a jaw disorder). During my summer breaks from dental school, I was privileged to spend time volunteering in various dental clinics doing dental work and greatly expanding my experience in the field. Since graduating, I continue to take 20 – 30 hours of continuing education classes every year to be able to stay abreast of advances in technology. These classes have included topics such as implants, sedation, cosmetics, and other advancements in materials, procedures, and equipment.
Professional
I have been practicing dentistry for 14 years. I am passionate about education and providing the very best treatment for patients. I am a big believer in prevention, heath care, and dentistry has to do better job of educating patients and employing methods of preventing disease, whether it be diabetes or periodontal disease. In our office, only when prevention fails do we move on to restoring and replacing what's been lost. When this is necessary, we always try to restore things as closely to biologically ideal as we can, because things just work better when we follow the rules of biology. I now practice dentistry part time and am actively involved in mentoring other dentists and educating staff we are affiliated with to provide better care for their patients.