OUR Dental STAFF
Each member of our dental staff is highly trained and committed to providing the best dental health care possible.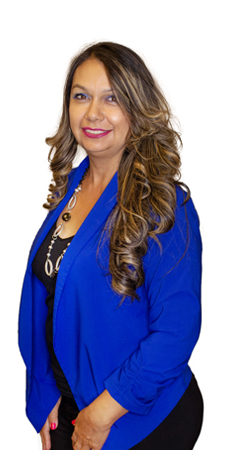 Debbie
Office Manager
Hi! I'm Debbie, Office Manager at Progressive Dental.
I started as a dental assistant and transitioned to the Front Office. I've been in this Dental field for 30 years! I love it!
 I see my purpose at work as this: helping you find a solution for your dental needs. I love seeing our patients smile! Priority is our patients and always want to make sure patients understand what can be done now to prevent future dental problems. 
 Patients are the most important and our priority is that you are comfortable in our dental office.  
 Here's a little about me: I'm originally from Phoenix. I have been married for 23 yrs. and have 3 children currently attending High School and college. My kids are involved in baseball/softball, and I really enjoy watching them play. On my own time, I love cooking, hiking, and exercising.
I hope to see you in the office soon!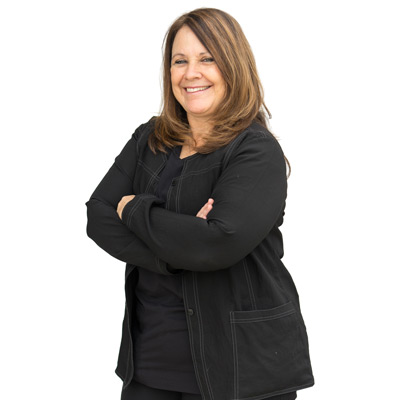 LORIE
Dental Hygienist
I'm Lorie Brewer. I've have been practicing dental hygiene since 1997. I'm a native here to Az. I enjoy the state of Az and all it has to offer. My favorite place in Az is the White Mountains which I call home. I enjoy spending time with my husband getting away to our cabin on the weekends. Together we have 7 grown children. We have 17 grandchildren and we just had our first great grandchild. We love living life and enjoying our family.
I have always been fascinated with dentistry. I was inspired by my childhood dentist who was very patient with children. His staff made dental trips fun. From these experiences, I wanted to work in a dental office. I started off as a dental assistant and loved that job. I did it for 15 years. I became a lead assistant in my field and started teaching new assistants in the job. I realized I love to teach. I decided to further my education and became a dental hygienist.
Over the years I've learned a lot and have been able to help many people with their dental needs. I've had the privilege working with patients in this company for over 10 years. I was also given an opportunity within the company to coach and train other dental hygienists within our company. I've enjoyed helping other hygienist with certain tools that can help give the best quality care. I've been a hygiene coach and trainer over the past 5 years.
When I first started out in my career, we learned how to clean teeth and give our patients good home care instructions. But now this role has changed because new research shows how bacteria in our mouths can related to your overall health. My role now is to educate patients on not only how to keep their teeth as long as they can, but what they can do to improve their overall health. I've dedicated my career to provide the very best possible treatment for each patient. I give them the tools they need to place themselves at a lower risk of getting systemic disease. I'm dedicated in always providing excellent care for each patient. I love my patients and love my career. I'm looking forward to continuing working with my patients for many more years to come.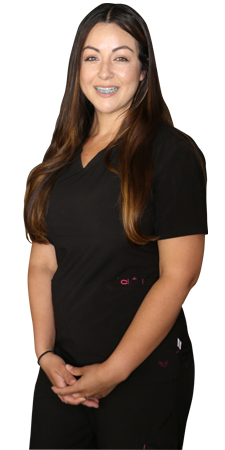 Jessica
Dental Assistant
Hi, I'm Jessica,
The dental assistant here at Progressive Dentistry and Orthodontics.  
I was born in Mexico and grew up in California and Arizona.  Like most Hispanic kids, I am very close to my family and I love to party (fiesta).  
I've been in dentistry since 2007 and am currently seeking higher education in dentistry so I can provide a better service for my patients.  I also try to make your experience better by listening with care and making your health and comfort my priority.