OUR Dental STAFF
Each member of our dental staff is highly trained and committed to providing the best dental health care possible.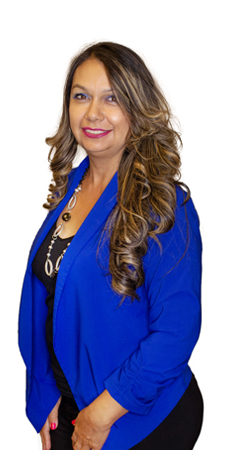 Debbie
Office Manager
Hi! I'm Debbie Ruiz, Office Manager at Progressive Dental.
I started as a dental assistant and transitioned to Front Office. I've been in this position for 27 years! I love it!
I see my purpose at work as this: helping patients find a solution for whatever they need. It's their smile after finding a solution that I am looking for! Often, I will take the time to explain what can be done now to prevent dental problems later. In educating patients, I customize my 'training' plan to the patient based on how you process things.
It's also my goal to make patients very comfortable in our dental office. Patients are the most important and our main priority.
Here's a little about me: I'm originally from Phoenix, born and raised there. I have my own family – I call us a "very United family". I support my kids in baseball/softball, and I really enjoy watching them play. On my own time, I love cooking, hiking, and exercising.
I hope to see you in the office soon!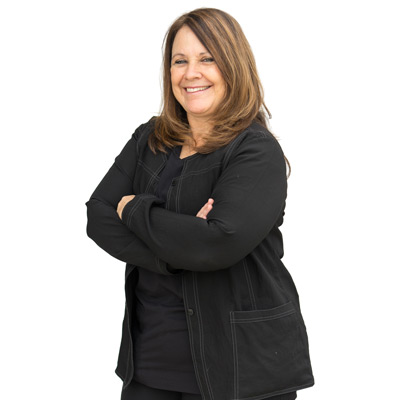 LORIE
Dental Hygienist
I am Lorie Brewer, a dental hygienist. I'm a home bred Arizona girl through and through. I enjoy working with my church group and I am very active in community service. I have a love for the fine arts and have been involved in many productions ever since I was a child. Today, I love spending time with my husband going camping and enjoying weekend getaways. Together we have 7 grown children and have 14 grandchildren (with two more on the way). I love life and enjoy having fun with my family.
I have been in dentistry since 1982. When I was a small child, I was inspired by my childhood dentist who was very patient with small children. This dentist and his staff made dental visits fun and since then I wanted to work in a dental office. I completed my dental assisting program at Apollo College and graduated in 1982. I practiced dental assisting for years and absolutely loved working with the dentist as well as our patients. I was often the one the patient turned to for answers. I loved educating my patients on pre-op and postoperative care. I decided to go to part time work and further my education in the dental field. I received my degree at Phoenix College for dental hygiene in 1997.
Over these years I have enjoyed educating my patients on how they can improve, not only their oral health, but their complete overall health. I am looking forward to treating and educating many more people by giving them the best quality of care.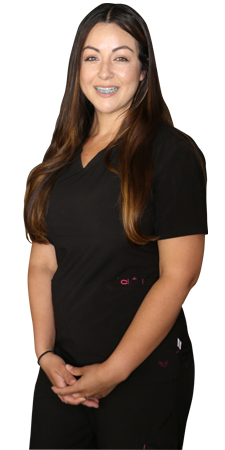 jESSICA
Dental Assistant
Hi! My name is Jessica, I'm a dental assistant at Maricopa Family Dentistry & Orthodontics. I have been assisting for 8 years and I just LOVE it! All of our Doctors are amazing and that make assisting so much fun.
Outside of work I stay busy with my husband and daughter. We love spending time with family, we often go fishing, and every Sunday we are out watching my husband play baseball. I enjoy helping others and that's why I know I'm in the right field, helping patients smile is the best reward overall.